Apartment Website
Theme Gallery
Responsive & Engaging
Apartment Website Designs
At Prelude, our job is to make you look good! While we specialize in custom website development for property management companies, we have created high quality, mobile-first apartment website templates for properties that want to look great online but don't have the budget or time to create a custom website. A website theme is just the starting point for what your site will become. Each template is completely customizable and can be configure to match your unique branding.
Browse our apartment website theme gallery below for ideas for your next website. Be sure to check out our web development process for a step-by-step break down of how we set up and configure your property website theme and build a beautiful website for your apartment community!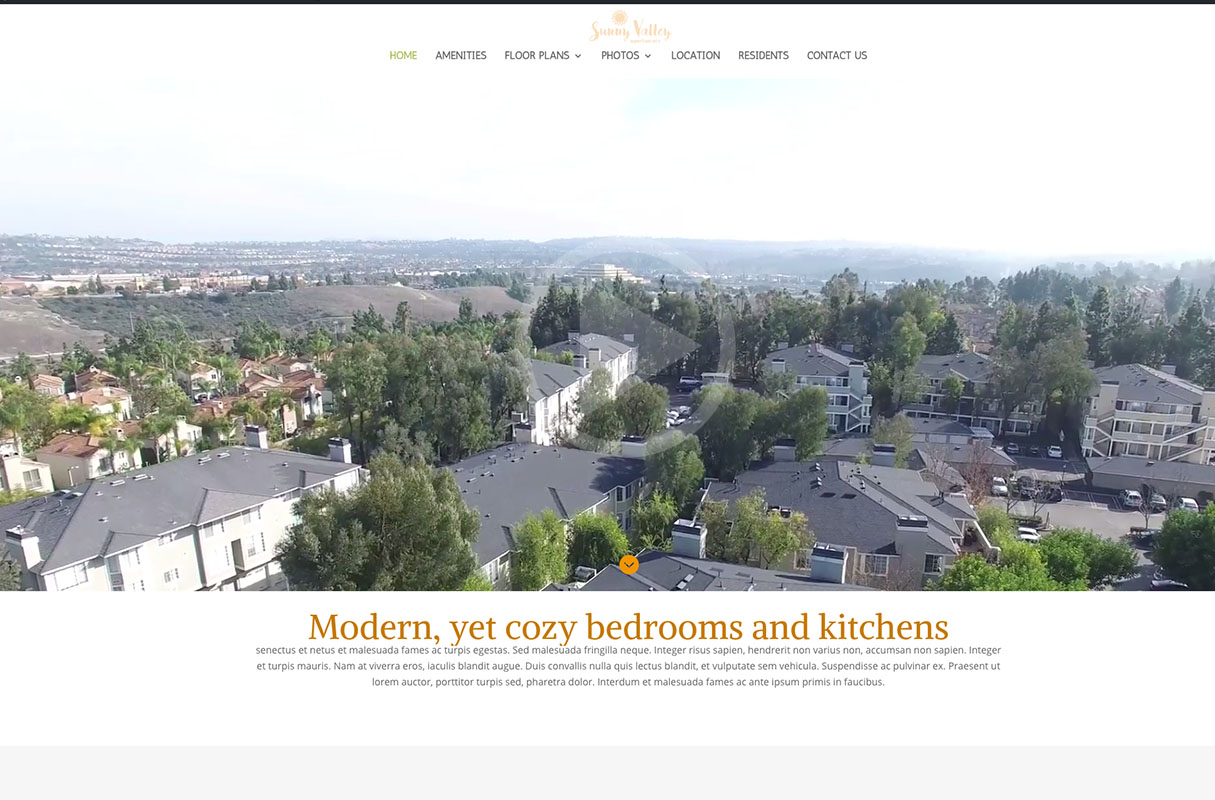 Sunny Valley
Homepage based on a video of the property with clean minimal design.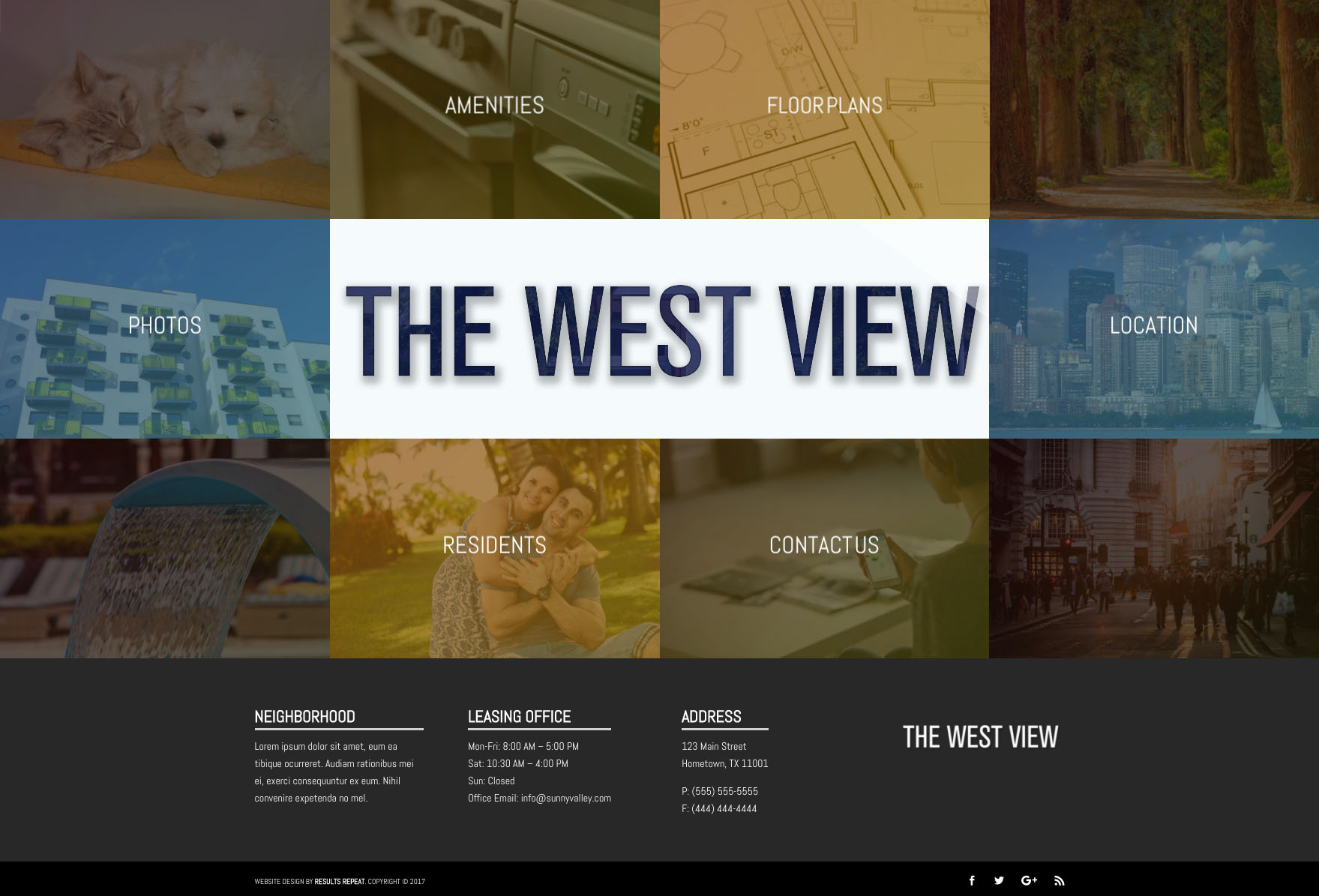 The West View
Image-based homepage with menu items.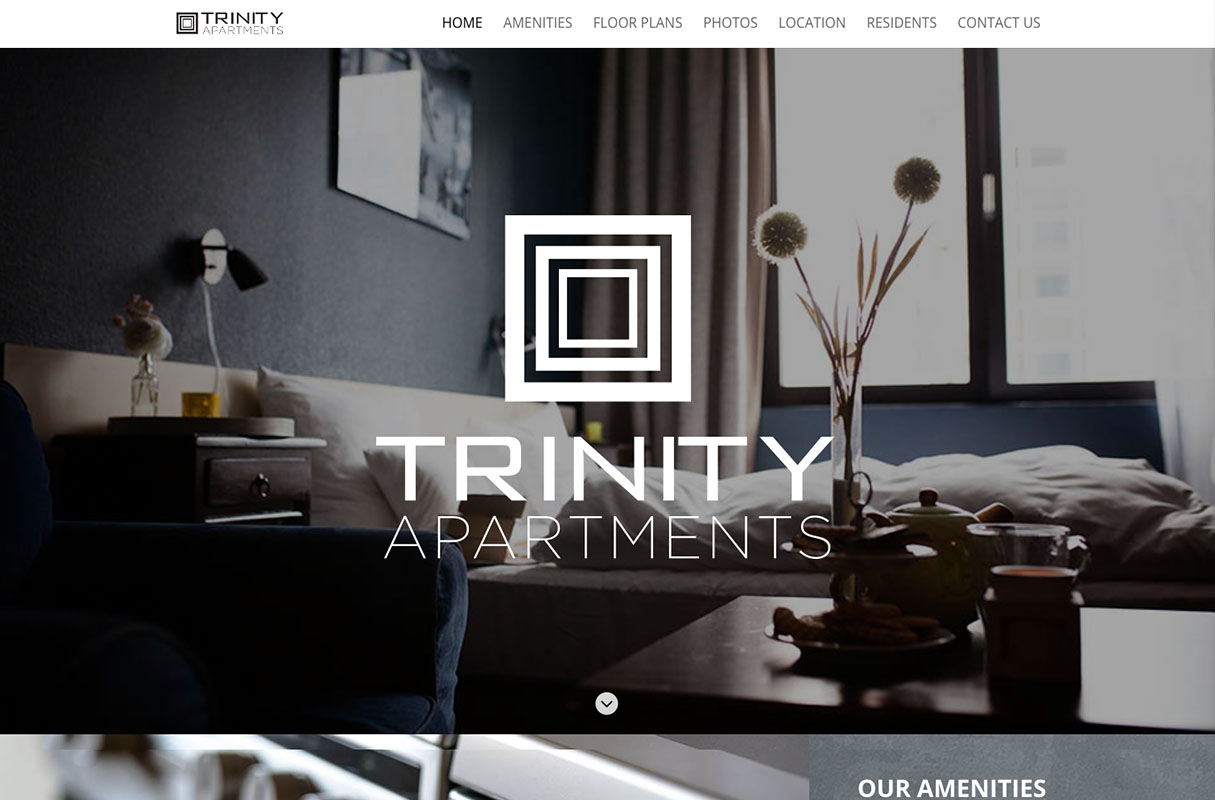 Trinity
Modern, clean and creative theme.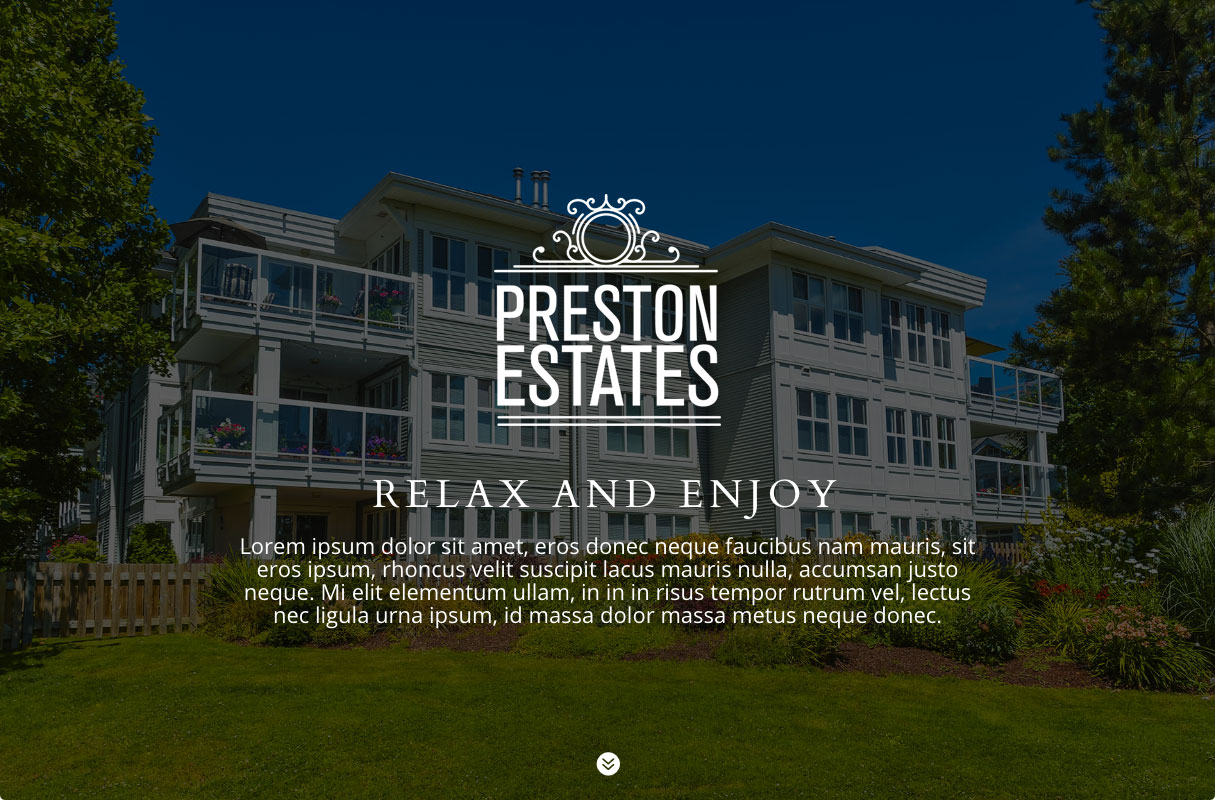 Preston Estates
A beautiful suburban-style property theme.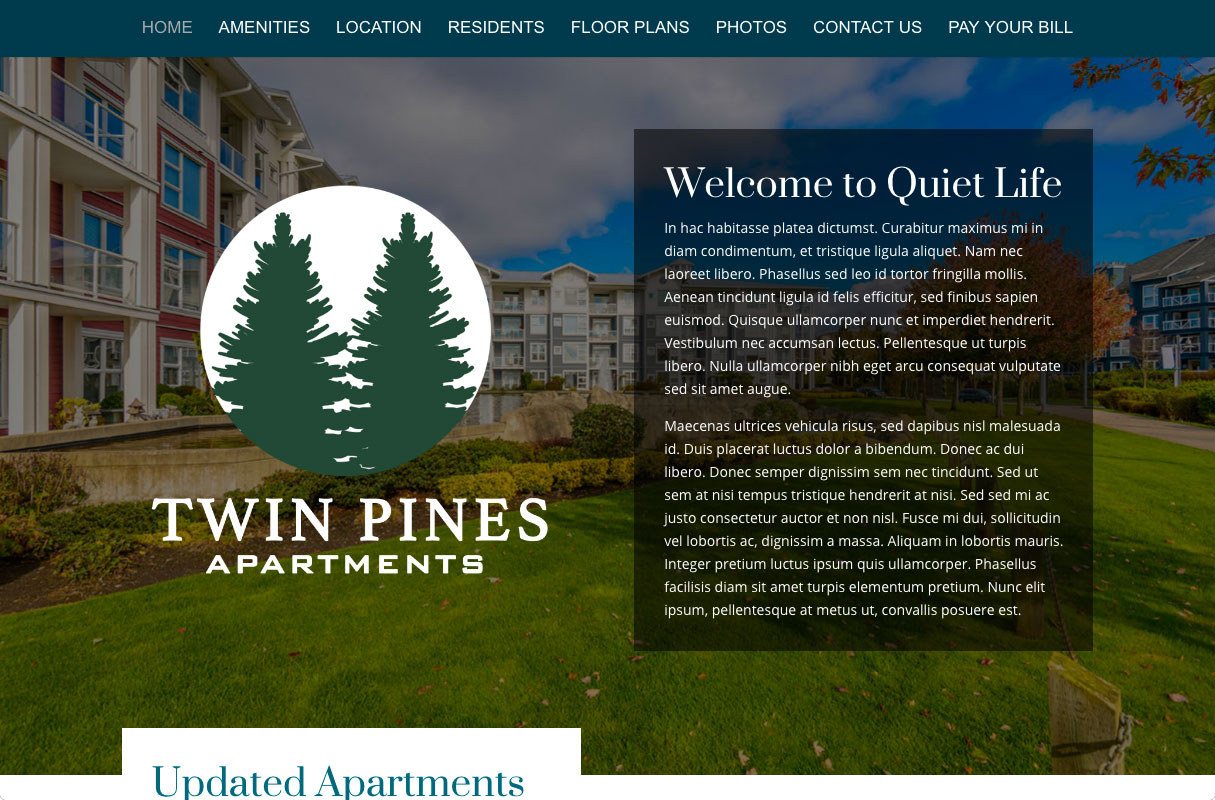 Twin Pines Apartments
A gorgeous modular design.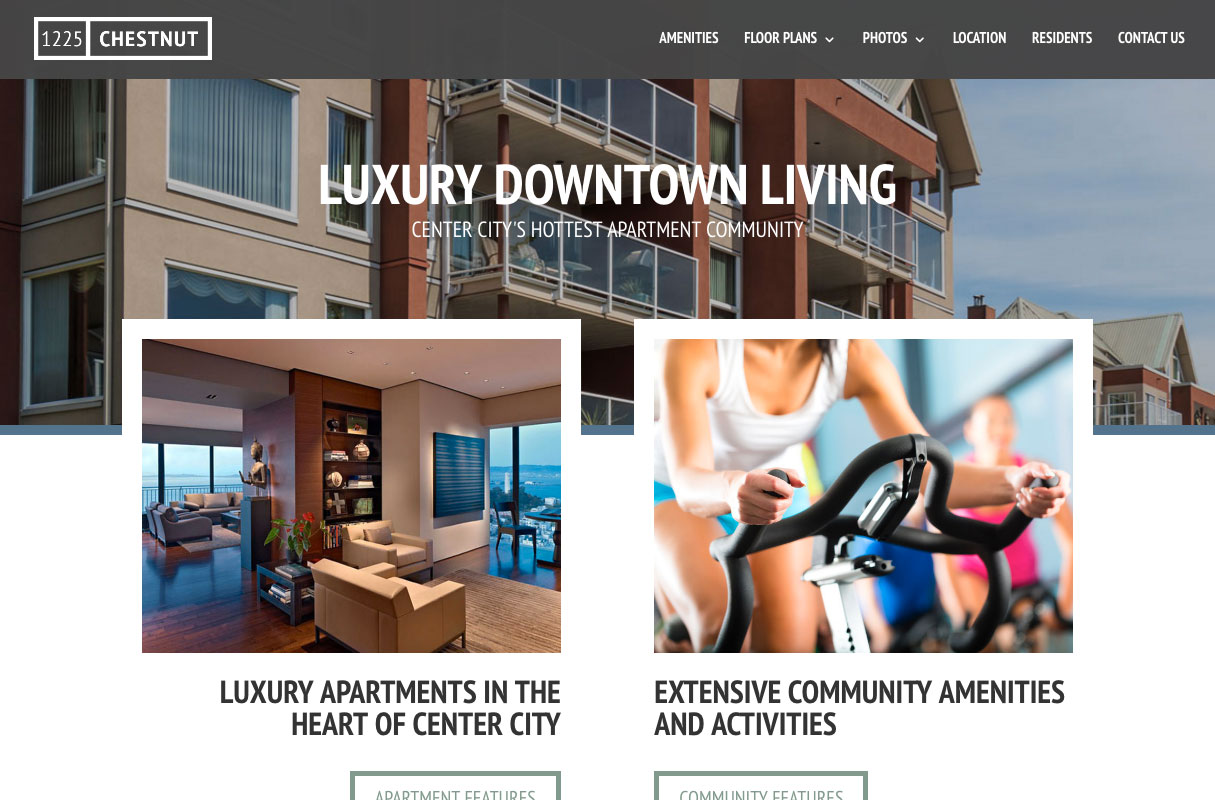 Chestnut
A sleek, modern theme.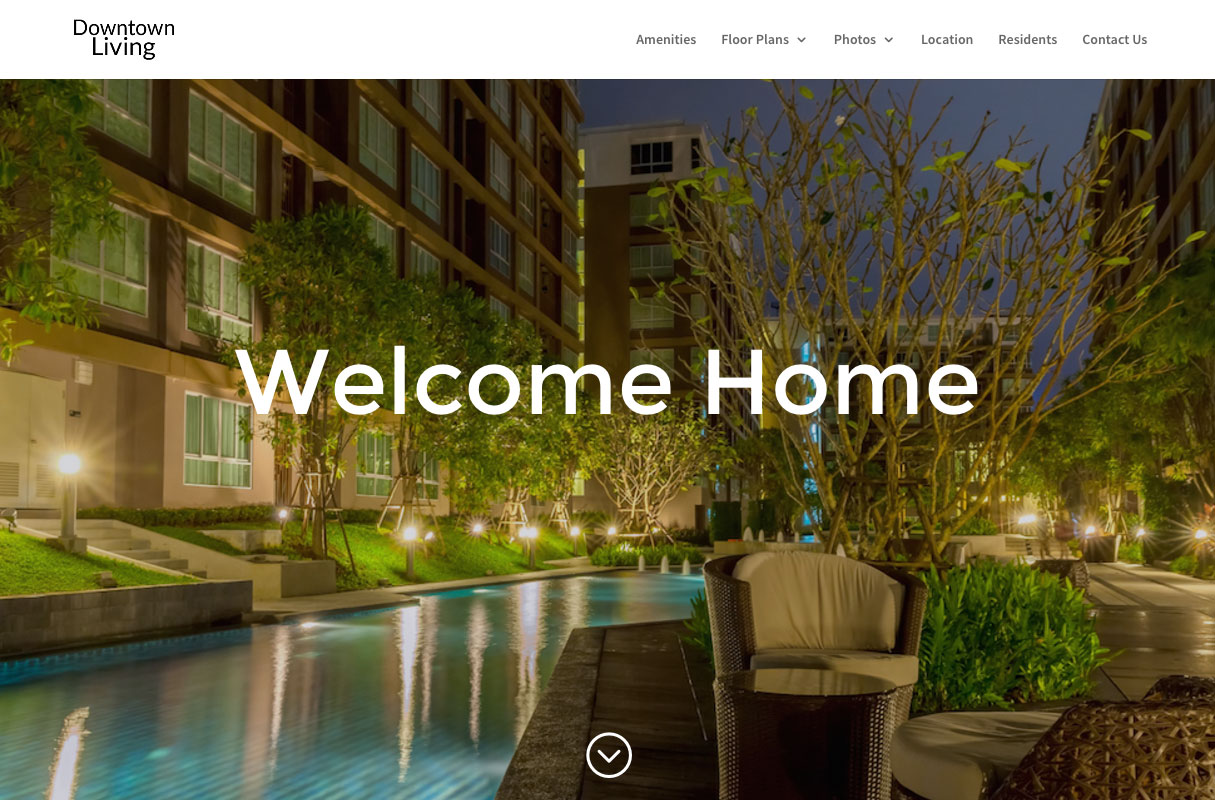 Downtown Living
Clean, modern, minimalist theme.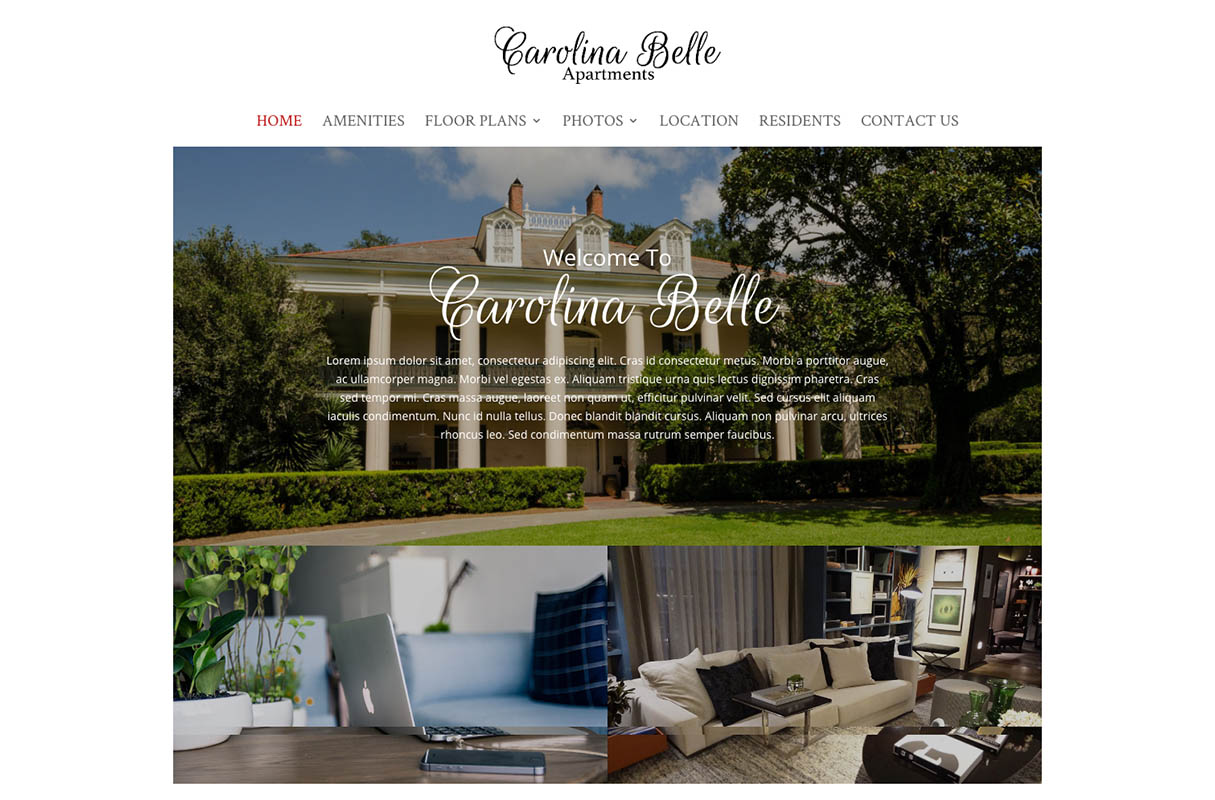 Carolina Belle
Simple, boxed-styled website, with beautiful script fonts.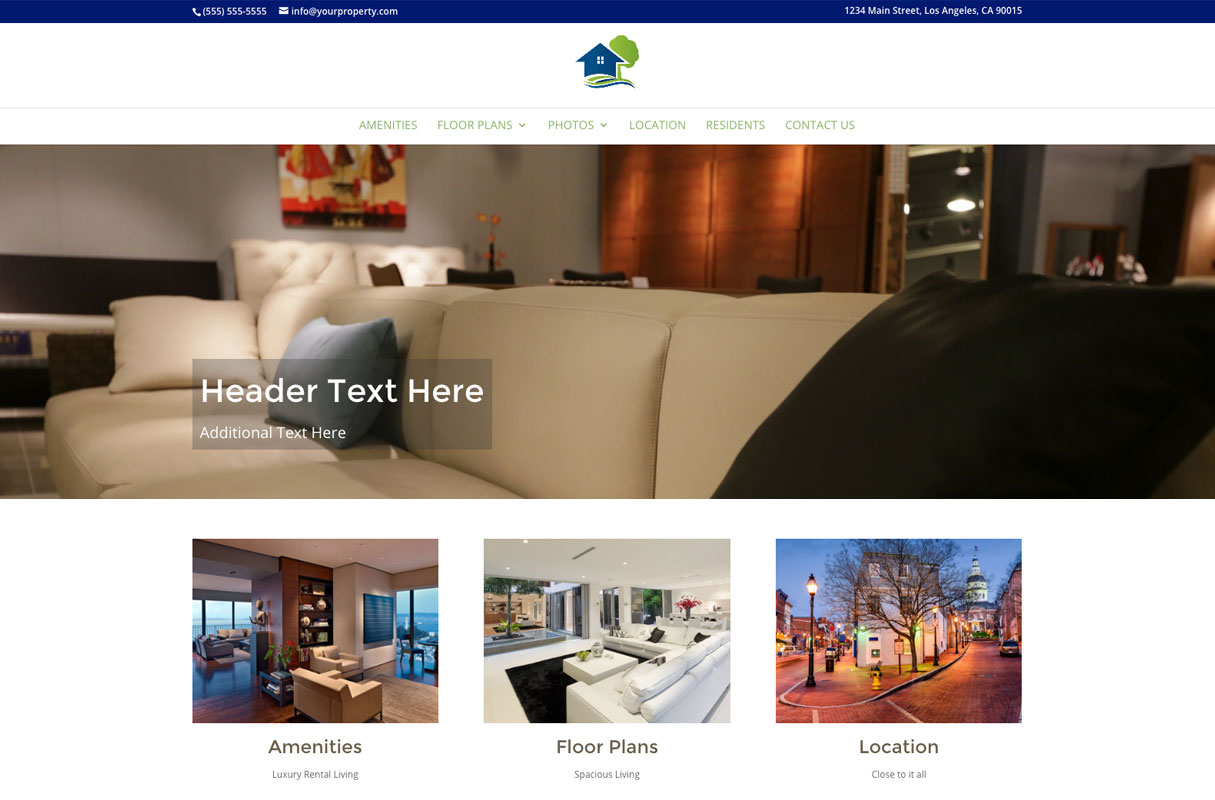 Villages
Simple, clean, and elegant.
We Want to
Work With You!