Generate more leads with our effective, affordable, full-service solution
What is Search Engine Optimization?
And why do I need it for my apartment website?
Search Engine Optimization (SEO) is how apartment communities like yours get their websites to appear in the organic (free) search results on Google, Bing, and other search engines. Prelude's apartment SEO services will help your website show up when people search for apartments in your neighborhood. Optimizing your apartment websites will improve your rankings in search results for search terms you care about, bringing more high-quality traffic to your site which results in more potential residents for your apartment community.
For most properties, SEO is the most cost-effective way to generate qualified leads and leases for your apartments. An effective apartment SEO campaign also reduces your dependency on other paid advertising sources and reduces overall advertising costs.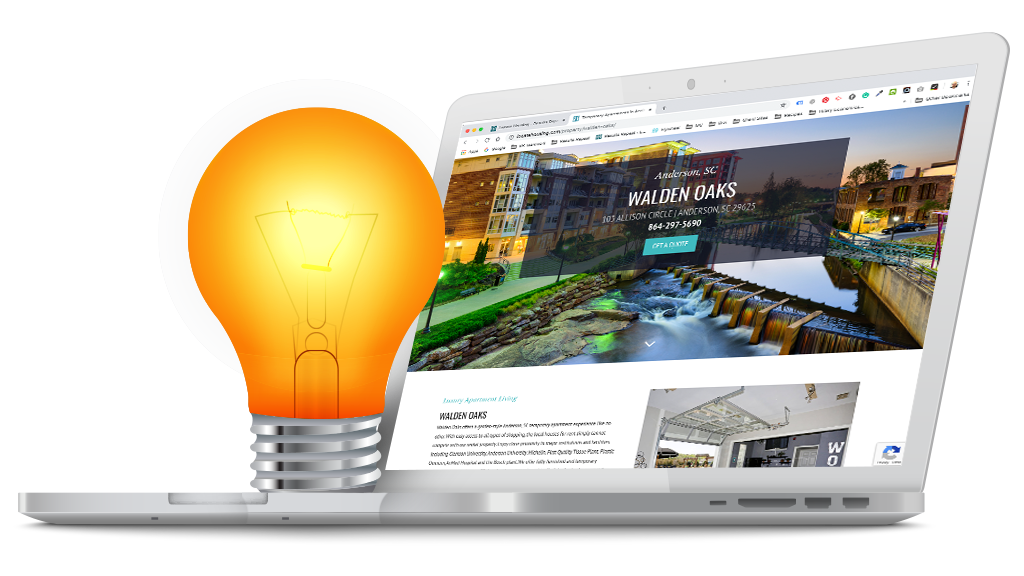 As apartment marketing experts, we start by learning about your community and then develop a list of keyword phrases that we feel are likely to generate qualified traffic, leads, and leases for you. We make sure these phrases appear in the right places on your website. We also evaluate your site to determine if there are any technical barriers that may be preventing it from showing up in the search engines (e.g. no mobile site, slow website load time) and will work with your web developer to make any required changes.
In the past, that's all it took to get great, long-term results. Unfortunately, those days are long gone. Maintaining high search engine rankings and increasing traffic year over year is possible, but it requires ongoing work.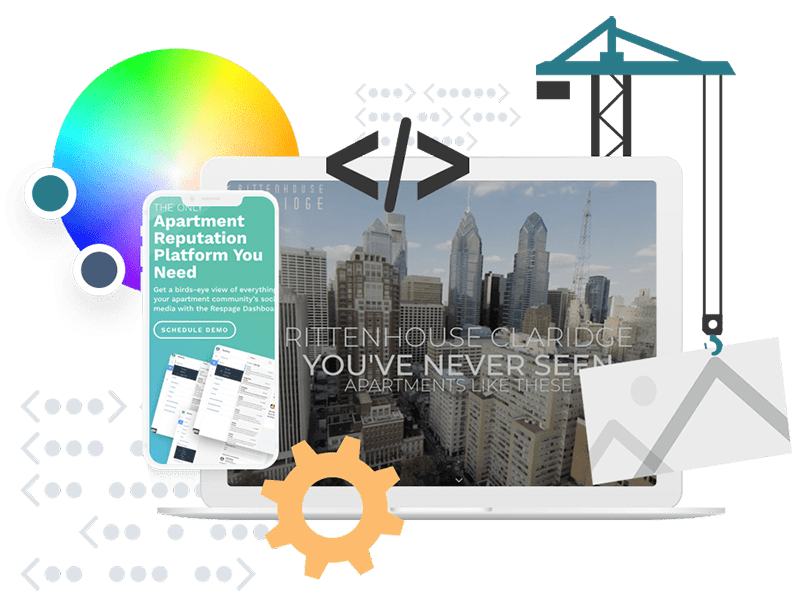 Start Optimizing
Your Apartment Website
Apartment SEO from Prelude is a high-quality, full-service solution that includes much more than tracking and reporting your results. We actively make changes to your website, create new content, and increase inbound links. We document everything we do, so you'll know exactly what you are getting for your investment in SEO.
You need a holistic SEO approach that's
built to deliver results.

Discovery
Our team spends time getting to know you, your apartment community, and your goals. Each SEO engagement starts with a kick-off meeting, competitor analysis, and research into what SEO strategies will deliver the best results for your property.

Strategy
After conducting research, our team will create a unique SEO strategy for your apartment community. Some sites need a creative keyword strategy, some need technical fixes, and some need both. Our SEO team creates a custom strategy for your property.

Keywords
Keywords are the search phrases that users type into search engines, like Google, Bing, and Yahoo, when looking for apartments or other products or services. We use SEO tools to collect data from your website and your competitors' sites to find best possible keywords for your property website.

Content
Your website content helps search engines know where your community is located, what unit types you offer, what features you have, and what amenities are near so that people looking for apartments like yours can find you. We'll help enhance and optimize your existing website content to broaden the number of search terms that will generate traffic.

Technical
Content and keywords are critical, but a fast, technically sound website is just as important. Our team implements technical SEO strategies that optimize your site and fix problems that impact your ability to rank well. A technical SEO approach goes hand-in-hand with on page SEO and link building.

Track & Report
We don't take your apartment SEO investment lightly, and we want to show you where the rubber meets the road. Our team tracks website traffic and leads coming from organic traffic and sends you an informative dashboard-style report every month. Regular strategy calls with our apartment SEO specialists to review your results and refine your strategy are essential and included.
We Want to
Work With You!