What is Search Engine Optimization?
And why do I need it for my property website?
Search Engine Optimization (SEO) is how apartment communities like yours get their websites to appear in organic (free) search results on Google, Bing, and other search engines. Prelude's apartment SEO services will help your website show up when people search for apartments in your neighborhood. As a top multifamily marketing company, Prelude uses quality website designs and SEO to boost and improve an apartment community's overall marketing strategy. Optimizing your apartments' website will improve your keyword rankings in search results, bringing more authoritative traffic to your site which can result in more potential residents for your apartment community. 
For most properties, SEO is the most cost-effective way to generate qualified leads and leases for your apartments. An effective apartment or multifamily SEO campaign also reduces your dependency on other paid advertising sources and reduces overall advertising costs.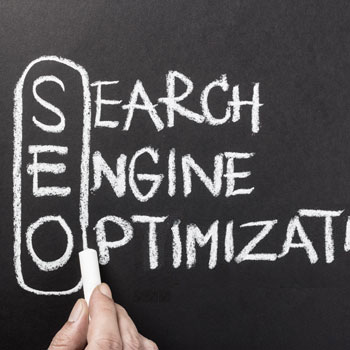 What Do You Actually Do?
As apartment marketing experts, we start by learning about your community and then develop a list of keyword phrases that we feel are likely to generate qualified traffic, leads, and leases for you. We make sure these phrases appear in the right places on your website. We also evaluate your site to determine if there are any technical barriers that may be preventing it from showing up in the search engines (e.g. no mobile site, slow website load time) and will work with your web developer to make any required changes.
In the past, that's all it took to get great, long-term results. Unfortunately, those days are long gone. Maintaining high search engine rankings and increasing traffic year over year is possible, but it requires ongoing work.
Start Optimizing Your Website
Apartment SEO services from Prelude are a high-quality, full-service solution that includes much more than tracking and reporting your results. We actively make changes to your website, create new content, and increase inbound links. We document everything we do, so you'll know exactly what you are getting for your money through our SEO multifamily marketing expertise.