Towers at Wyncote
The Towers at Wyncote, ranked the Philadelphia area's number one apartment community in 2015, is a community with over 1,000 units and provides a wealth of amenities to residents. They wanted a site that would properly showcase them all and be easy to navigate. They also wanted the ability to easily add content to the site for SEO purposes.
We made it easier for prospective renters to process the number of amenities by creating additional groupings on the amenities page. In particular, we placed information about their fitness facilities, kitchen, pet policy and greening initiatives under their own headings. We used a WordPress CMS, which makes it easy to add content, and created drop down menus in anticipation of future content that will be added to the site. The strategy works. The Towers website enjoys over 4,000 visits per month.
Services
Web Design
Web Development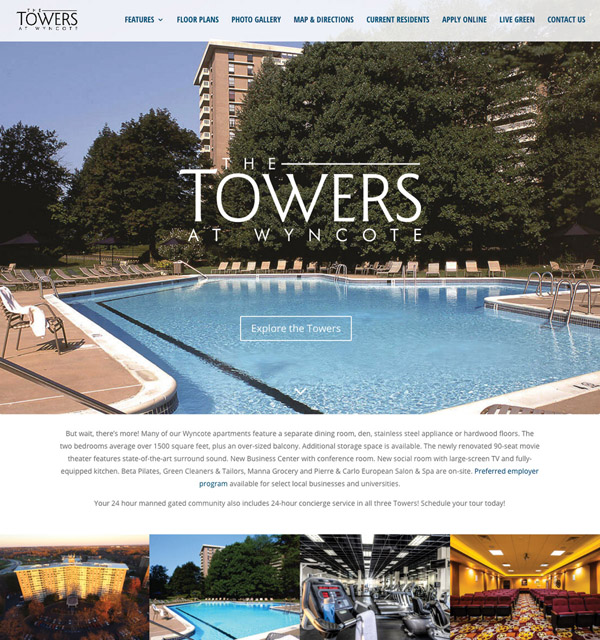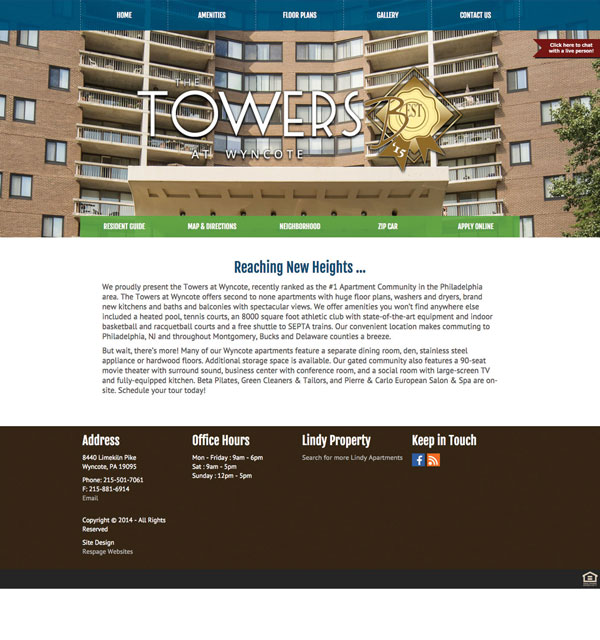 Click and drag the arrow from left to right to view before and after.